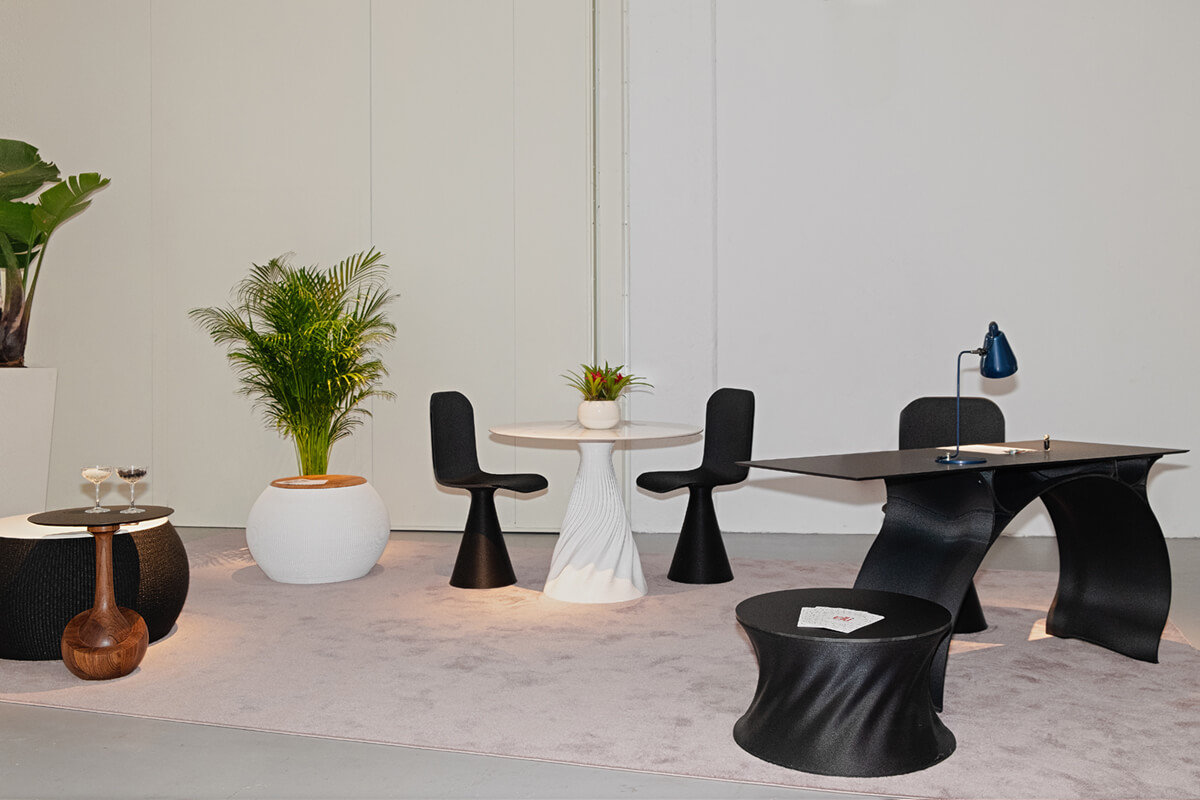 Another very interesting 3D printed furniture product seen during Milan Design Week (that really made me consider how great it would be to own it) is the table presented along with the ZERO collection by Elli Design studio. LFAM 3D printed by Caracol AM, this unique office table on display during Milan Design Week is based on a beautiful design that implements golden ratio geometry. It is also functional, as the hollow 3D printed lower parts can be used for storing objects.
In general, the ZERO Collection by designer Alessio Elli targets high sustainability by using recycled material and a modular system that does not require assembly or glue. The collection's simple shapes are presented in response to the social and emotional complexity of the period we are living, simple shapes that give the opportunity to fully understand the production and environmental values and issues that are the soul of ZERO: the value of an object today is no longer represented by the quality of the materials used alone, but above all by the lowest environmental impact that can be achieved to produce it and during its entire life cycle.
The ZERO 3D printed furniture items, including tables and seats that double as containers (ROUND, ELLIPSE and DONUT), are 3D printed using only two materials (PLA and 100% recycled PP reinforced with glass powder), which facilitates their replacement, recovery, and recycling at the end of life in accordance with the principles of the circular economy. Natural wood and FENIX NTM (a carbon-neutral material) are used for the surfaces.